About Archasol
Archasol is a trading division of Archatrak. Inc., a national supplier of exterior paving products and urban amenities including porcelain pavers, structural and interlocking wood deck tiles, deck support systems, site furnishings and modular decks. Archatrak was established in 2004 and now supplies products to all market sectors with a particular emphasis on commercial and municipal projects.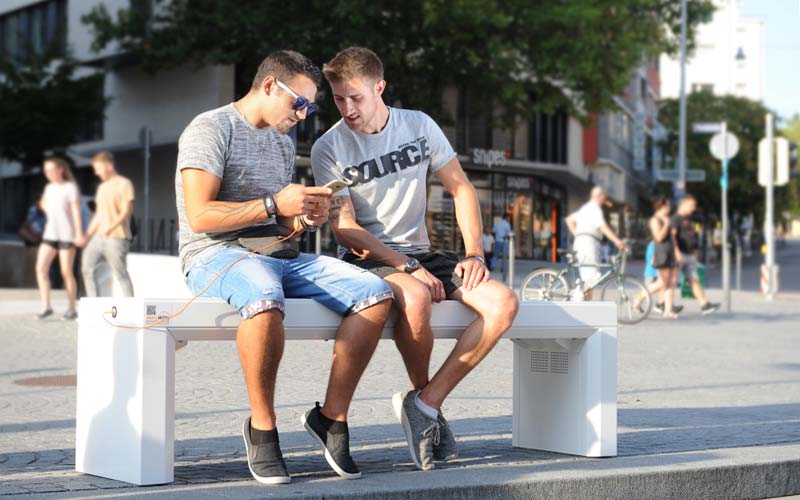 In 2020 we established Archasol specifically to promote products using solar energy. Our aim is introduce products that demonstrate a commitment to the use of renewable, sustainable energy in a particularly attention grabbing way, combining sophisticated technology with superior quality, excellent design, outstanding performance and reliability. 
Far from being just a place to sit, our solar benches can foster interpersonal interaction, provide a focal point for community information, a convenient recharging station for mobile devices, a place to relax or meet with friends.
Our solar lighting products skillfully incorporate solar cells into the structure itself. The elegant and slim SolarPost and SolarStreet lighting poles blend seamlessly into any outdoor space, avoiding obtrusive arrays of elevated solar panels.
Our solar workstations permit students in 
colleges and universities
 to work in the outdoors with power to operate their laptops and mobile devices, even at night.
Our ePaper signage dramatically cuts infrastructure costs for municipalities and transport providers and provides commuters with live, up to the minute service information. 
Our charging stations ensure that, even in remote locations or regions hit with natural disasters, power will still be available to charge phones and maintain communication channels.